Whether you love K-pop or hate it, you cannot deny its permeation in the music industry worldwide. Hell, it's infectious at the very least. It's no wonder how Korean boybands and girl groups alike have gained huge fan clubs in Mexico City, Los Angeles, and numerous global cities. With events like K-Con in NYC and K-Con West in LA, these bands have solidified their presence and are trying to make it big stateside.
A quick lowdown on Kpop:
Is it a genre? Technically, no. It's popular music in South Korea, but the term 'Kpop' has recently been treated as an umbrella term for music in the Korean language. Beyond the more mainstream pop, there is hip-hop, rap, indie, and songwriter artists.
South Korea views its music groups as cultural commodities. Basically, just how we export our Hollywood movies, they export this music. Big music entertainment companies, like S.M. and Cube Entertainment, who scout Koreans from as young as 13 are trained extensively on how to be an 'idol': how to dance, how to sing, how to act according to their music label's mold of artist-turned-celebrity.
Usually, each group has separated its individuals by their respective talent or trait; there is the best dancer, the one with the best vocals, the cute one, the sexy one, the rapper, and the leader (who often is the person who is the eldest or the one who speaks English). Fans feel an affinity to their favorite member, what they call their 'bias'.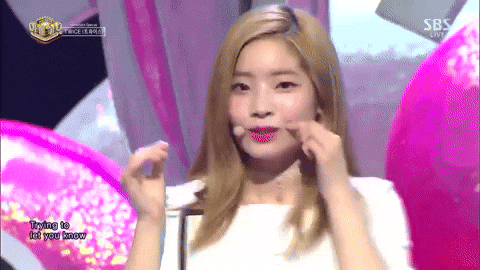 What can we learn from Kpop in terms of brand identity and marketing?
1. they break barriers
Even though fans around the world don't necessarily speak Korean, they can connect to the Kbands through music, visual aesthetic, dance, or artist's personalities.
The culmination of all these factors creates a strong enough brand identity for fans and followers to differentiate them from a sea of various artists in the industry. You know a group's brand is strong if one can emotionally connect to a group halfway across the world without knowing the language! But oftentimes, bands will slip in English phrases into their main chorus- just one more way to connect with global audiences.
>> In a similar way, well-known global companies develop marketing campaigns that don't necessarily sell just their product or service. Their commercials tell a story that everyone can connect to- often with just an emotional narrative about an important issue about the broader human experience. Similarly, Kpop doesn't just sell music but a full experience that anyone can connect to.
2. they're genre-defying
Musically-speaking, Kpop ranges from mainstream pop beats to a heavier hip-hop, R&B structures, and even EDM. Sometimes, one song holds traits of many different genres in under 5 minutes. Fans of certain styles are attracted to songs but usually stay because bands often mix genres in a surprising way. Take 2ne1's Come Back Home, for example, which contains reggae beats, trap percussion rhythms, as well as an acoustic interlude. This genre melting pot facilitates new listeners from across the world.
>> A brand identity should feel authentic to the consumer. In music, listeners are drawn to genres they feel authentically express emotion or narratives. In Kpop especially, the mixing of genres and styles is natural and feels authentic to listeners. Although one song may carry traits of various genres, producers make sure the sounds make sense in the broader song and story.
3. aesthetic is everything
Other than Korea being light years ahead of the US in terms of fashion sense (and skincare!), these groups really stand out from crowds in terms of style and makeup trends. They have teams of stylists who craft their wardrobe, their hair color, and makeup.
A band's look can vary from era to era; in other words, each era is styled in a completely different manner. Take Triple H, a three-member group made up of two members of Pentagon, Hui and E'Dawn, and long-time idol HyunA:
Their first single, 365 Fresh, encompasses the warm oranges, reds, and yellows of a nostalgic 1970s California summer. Their new song, Retro Future, has turned towards a more black, white, and red palette.
Red Velvet is another perfect example of perfectly crafted visuals. Their 'red' songs feature more pop beats, while their 'velvet' songs are smoother and musically focused on R&B styles.
Red Velvet's Peek-a-Boo era had dark jewel colors with a haunting and mysterious aura. The typography is bold and their music videos resemble a horror film.
Their Bad Boy visuals, on the other hand, do a 180 and show trendy fishnet tights, couture fashion mixed with street style, and pulp fiction fonts.
>> Why is Instagram the platform to advertise trendy coffee shops and growing fashion trends? It's because we love visuals. Especially in food and retail, the packaging is the first thing that catches our eye.
In the same way, the styling of each era 'packages' each album, but also keeps the band's aesthetic dynamic and fresh. These drastic changes of style lead to gaining interest from new fans who might be unfamiliar with the rest of the artist's work. Like a strong brand consistently upgrades, the looks of these bands is an ongoing makeover- if a makeover could go from cool to even cooler.
4. cohesive & creative campaigning
You know that when your favorite Korean artist releases a new music video, it's not going to be disappointing. Months of planning go into the visuals of each music video, and the artists tease fans with cryptic snippets of videos and stylish 'grams capturing the behind-the-scenes. These campaigns seem organic, but they're results from careful attention to detail.
The bands heavily roll out their promotion of new singles on many 'debut' stages, much more than US bands do on late night talk shows. By the time the audience attends one of these shows, they know exactly what they're getting- and know all the words.
>> Branding a product or company entails creating the ultimate experience for the consumer. It's not just unveiling the product on a specific date- it's creating a social media frenzy, hashtags and all, leading up to the release of the product. A great campaign catches our attention and establishes the band's brand from one song or music video. You'll notice that each band is cheered on by the audience with their own chant, and audiences wave around special light sticks.