This year, I've set out to put social media away in the mornings and have switched to listening to podcasts instead. Who hasn't kept scrolling down their feeds and looked at the time to realize you just spent an extra 30 minutes in bed? I decided to ditch the habit, and found myself feeling more awake and energized by immediately getting out of bed and putting on a podcast during my morning routine. The following podcasts are a part of a delicious, balanced breakfast!
---
If you enjoy themes of race, ethnicity, power dynamics, and shifting cultures, you'll love NPR's Code Switch. Shereen Marisol Meraji and Gene Demby cover interesting and relevant topics in under 35 minutes, like the racial income inequality gap to black love to immigration and families.
This podcast tells the stories of entrepreneurs and how they reached success. Many of these people, like Bumble founder Whitney Wolfe and Instagram founders Kevin Systrom and Mike Krieger, had to fail many times before they finally found luck. Host Guy Raz interviews entrepreneurs in podcasts that range from about 35 to 50 minutes long.
"Think self-help is for losers? You're in the right place." Jordan Harbinger and AJ talk about career advice, relationships, and how to make networking less painful. Episodes are a little on the longer side (about 1 hour).
If you've found yourself thinking about taking a step back lately and reflecting, let Joshua Milburn and Ryan Nicodemus introduce you to themes of minimalism. Getting rid of excess means filling up your life with more time with family, more growth, more potential.
Crooked dives into politics, media, and culture with podcasts where they talk to various experts. Episodes, such as "How did humans shape the idea of God?" and "How do we reverse the school-to-prison pipeline?", range from 20 to 50 minutes.
so wake up & get moving!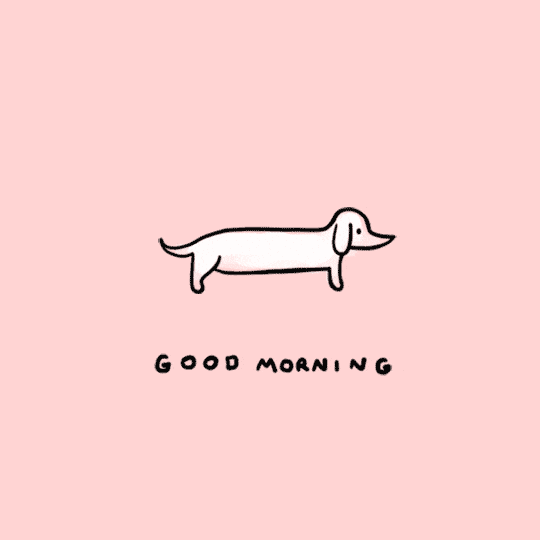 (@stefanieshank, GIPHY)